DeWalt Pro Organizer DWST14740 & the DWST14735 - Kaizen Foam Inserts
FITS the DeWalt Pro Organizer DWST14740 & the DWST14735
Mid-Size Pro Organizer with Metal Latches
The Tool box is NOT included, it is shown only for reference
However if you are looking for the toolbox,  PLEASE CLICK HERE!

When the FULL DEPTH is chosen, you will receive 1-57mm (bottom) & 1 -30mm (top piece)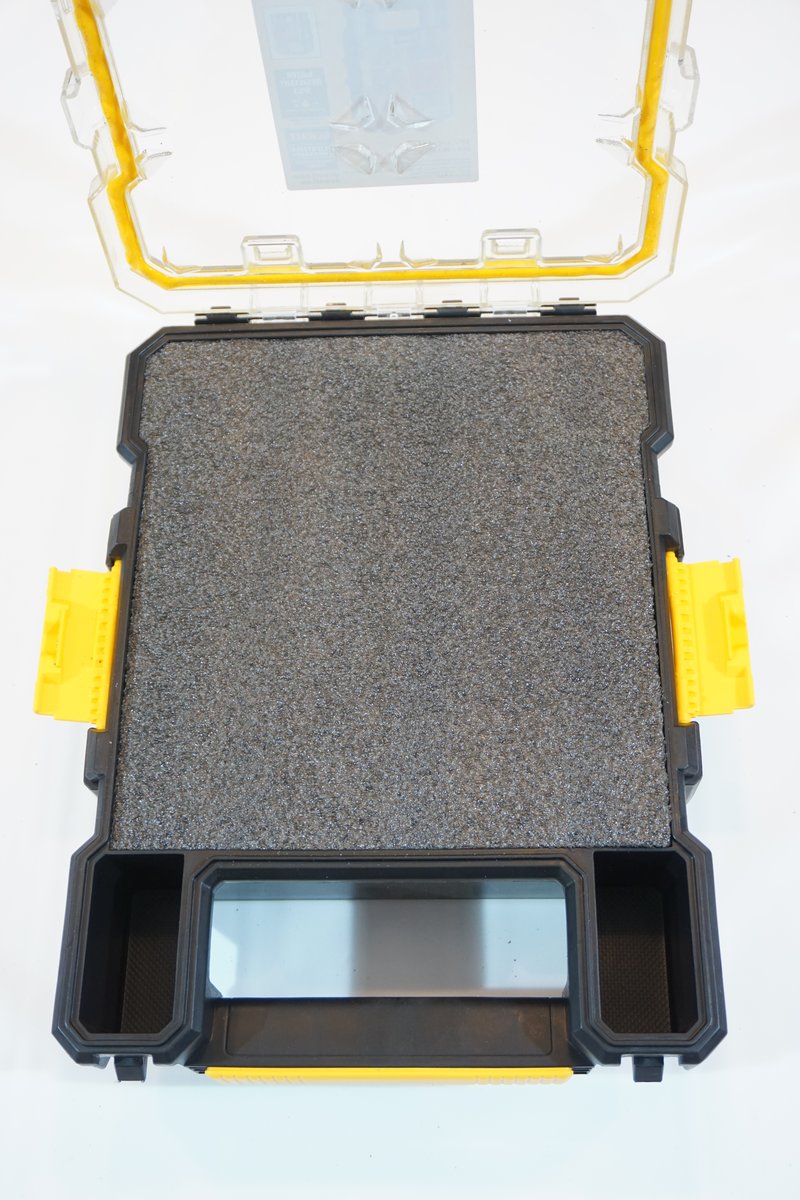 We will not be offering this insert in half sizes, but you can easily trace the bins for a customized fit!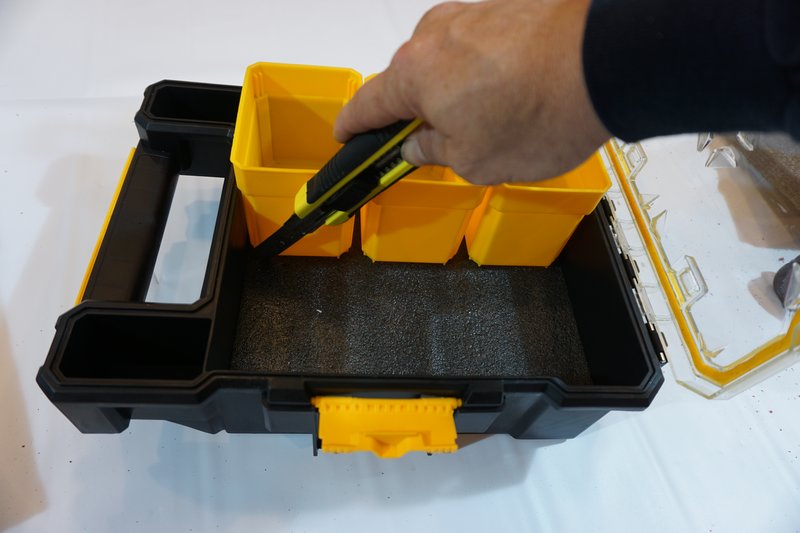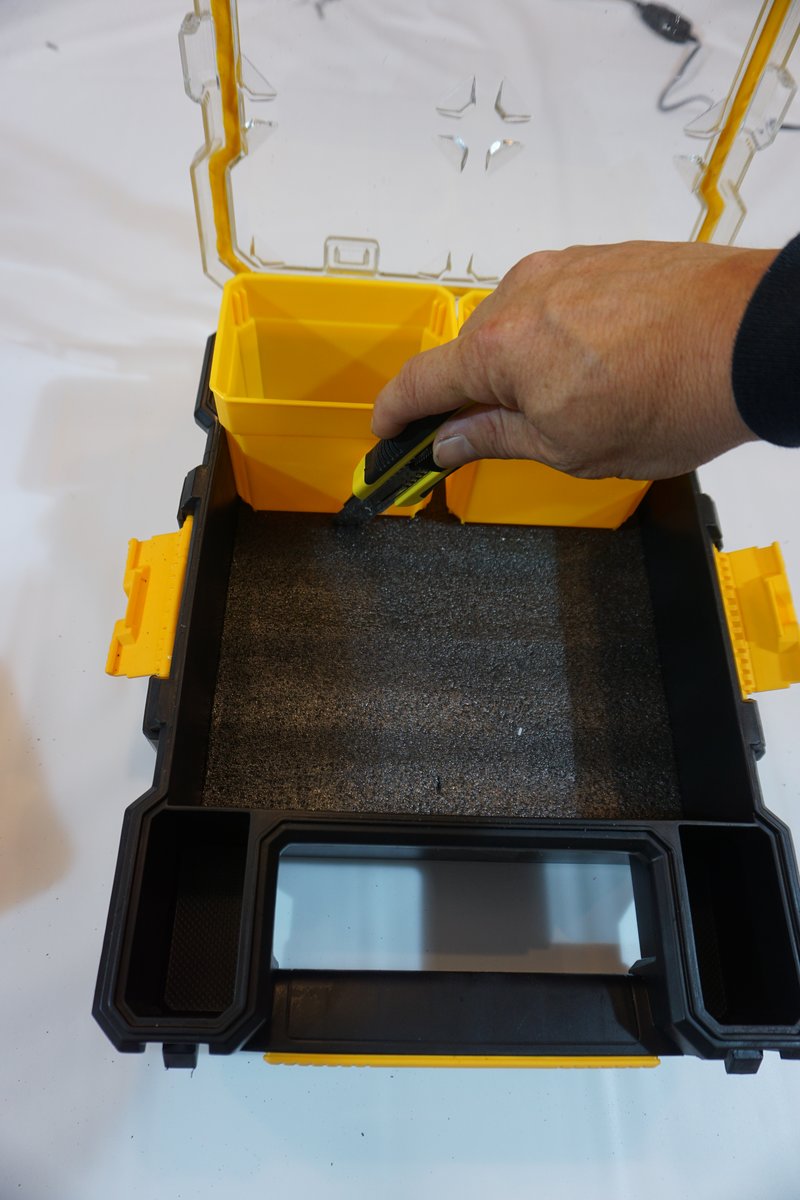 See the below video for instructions on how to cut it!

Some examples of others work!