E-GIFT CARD - Kaizen Inserts Coupon
Instructions:
1. Choose the Amount ($10-$100 in $10 increments)
2. If you wish to create a personalized coupon code, check the box and enter your code
3. CHOOSE: email coupon code only, or email PDF with coupon code & message (see #4)
4. Check Personal Message If you wish to add a message on the PDF email
What happens next?
- We will generate and activate your coupon code & email you during normal business hours with the information.
- There is no expiration date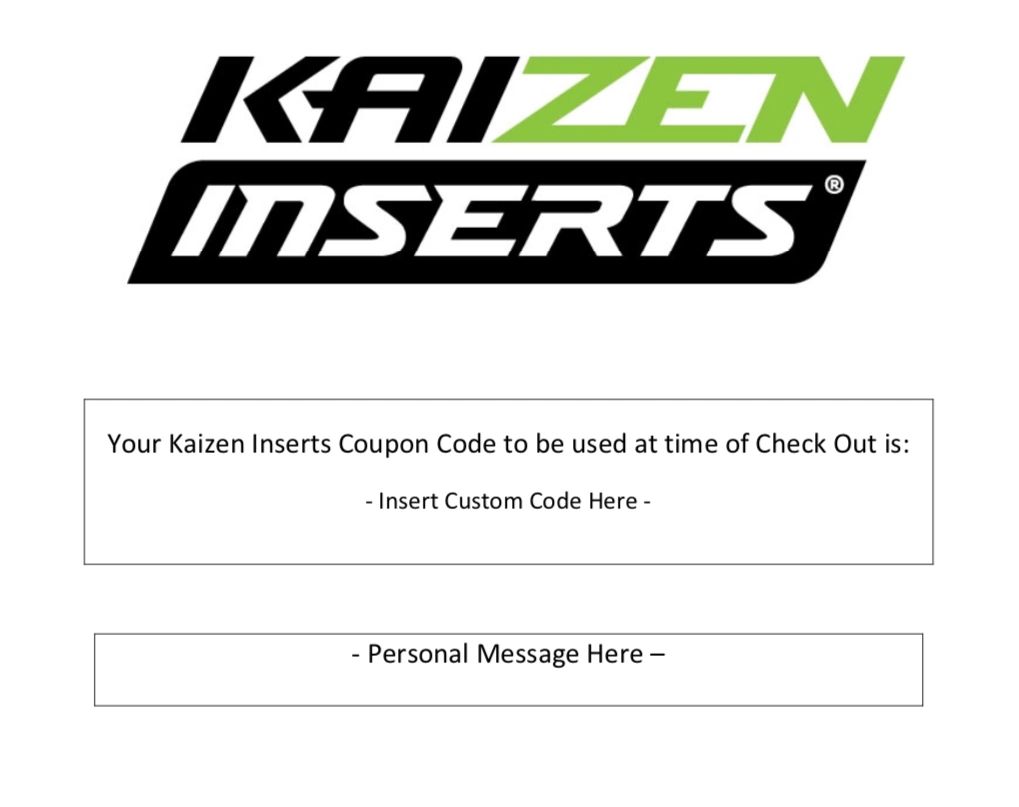 OUR FEATURED FOAM INSERTS!