Milwaukee PACKOUT™ Compact Organizer 48-22-8435 - LOL (Lift-Out-Layers) Kaizen Foam Insert
Please CLICK HERE to make this purchase on our NEW WEBSITE!
It will allow for more shipping options, as well as the ability to log into your account to look at your history and check on current orders.
Click To Purchase Box at Acme Tool!
PACKOUT™ Compact Organizer - Kaizen Foam Insert
NOTE/WARNING:  This box has a clear lid, keep out of sunlight, as the lid acts as a magnifier and will melt the foam!

Thickness/Depth Options:
Tools NOT Include - Shown only for reference
- 30mm standard Fixed bottom

- 30mm Lift out layer
     - With or Without substrate adhered on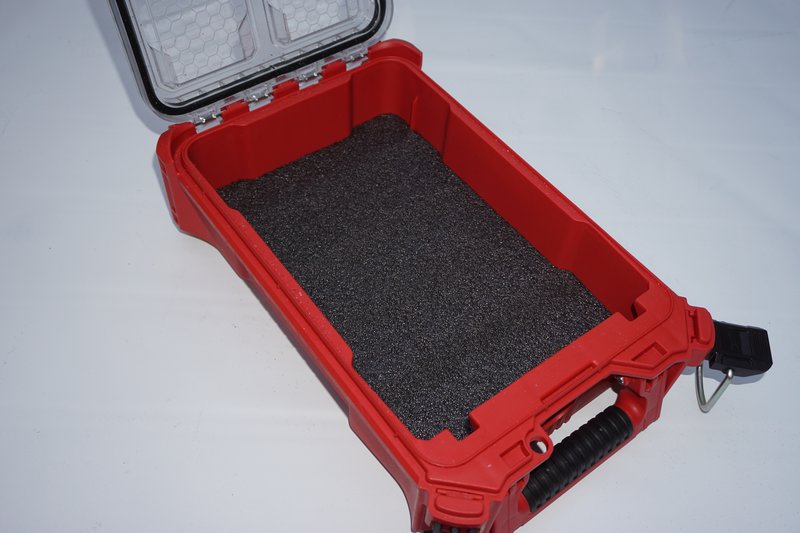 ---
If you would like to adhere the substrate to the foam yourself, we recommend using a spray-on contact cement or FastCap SpeedTape That can be found by clicking this link  
---
Also available in Black/White (sandwich color)