Ridgid 22 in Pro Tool Box - Kaizen Foam Inserts
Please CLICK HERE to make this purchase on our NEW WEBSITE!
It will allow for more shipping options, as well as the ability to log into your account to look at your history and check on current orders.
Fastcap Kaizen (color BLACK) foam cut specifically for your Tool Box

The Tool box is NOT included, it is shown only for reference
SEE VIDEO FOR APPLICATION:
OPTIONS:

1.  If you choose the "BOTTOM ONLY" it is 30mm (1 1/8") thick (1 total piece)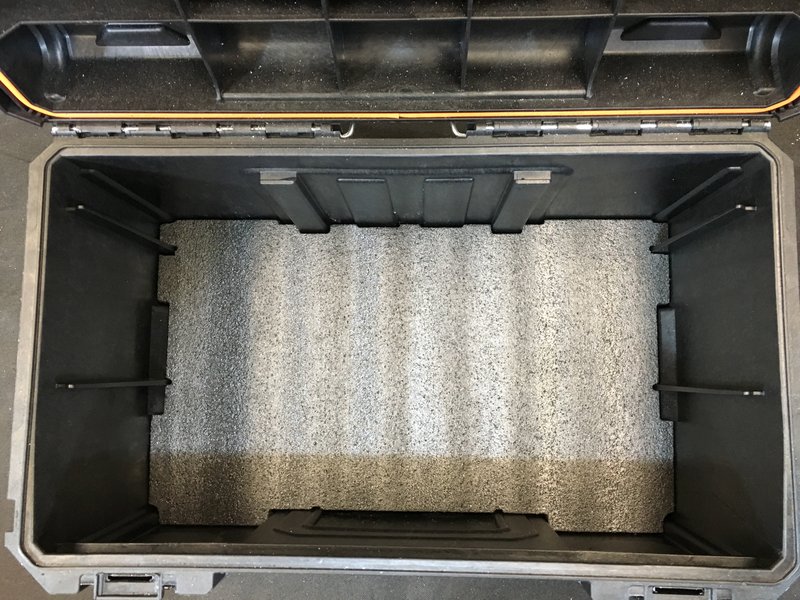 2. This adds an additional piece - 57mm (2 1/4") thick (2 total pieces)

3. If you choose "UP TO TRAY" that is an additional 2 pieces @ 57mm (2 1/4") thick (3 total pieces)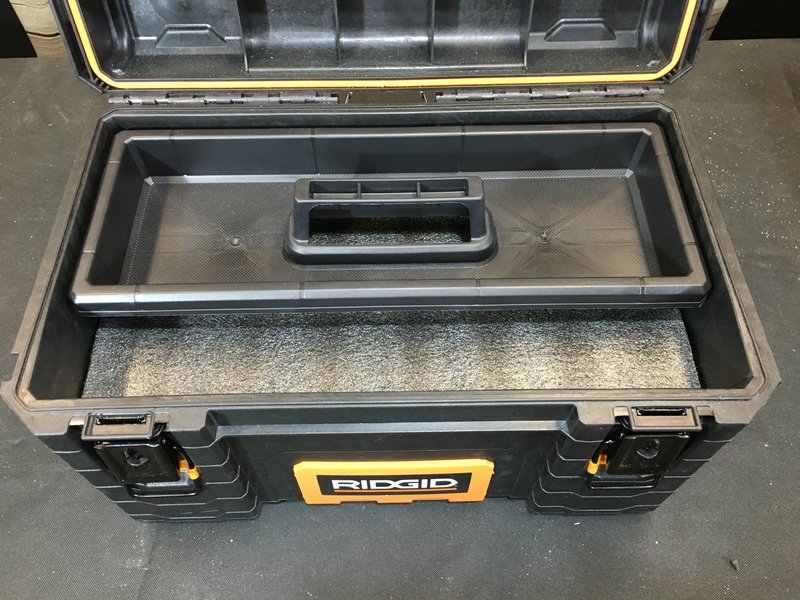 4. If you choose "FLUSH WITH TOP" that adds another 57mm & a 20mm (5 total pieces)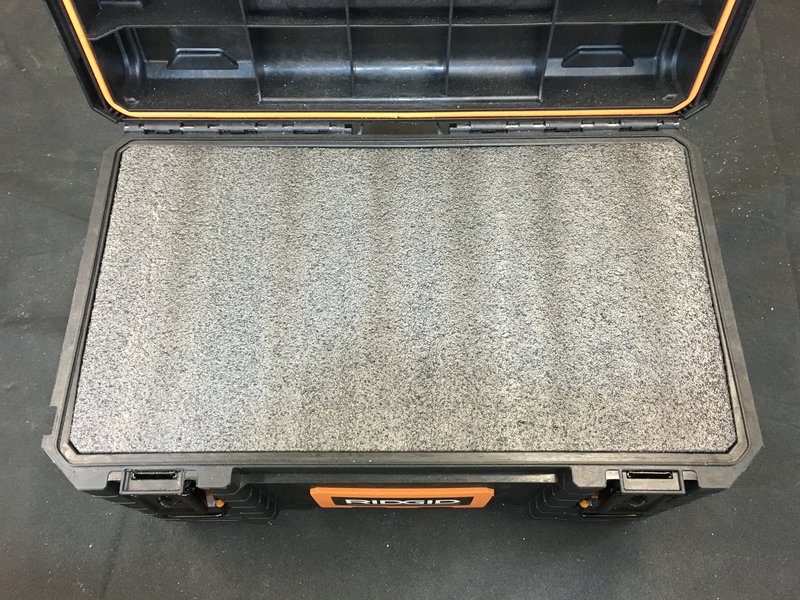 Confused by the order in which they go in the box?
Check out this picture: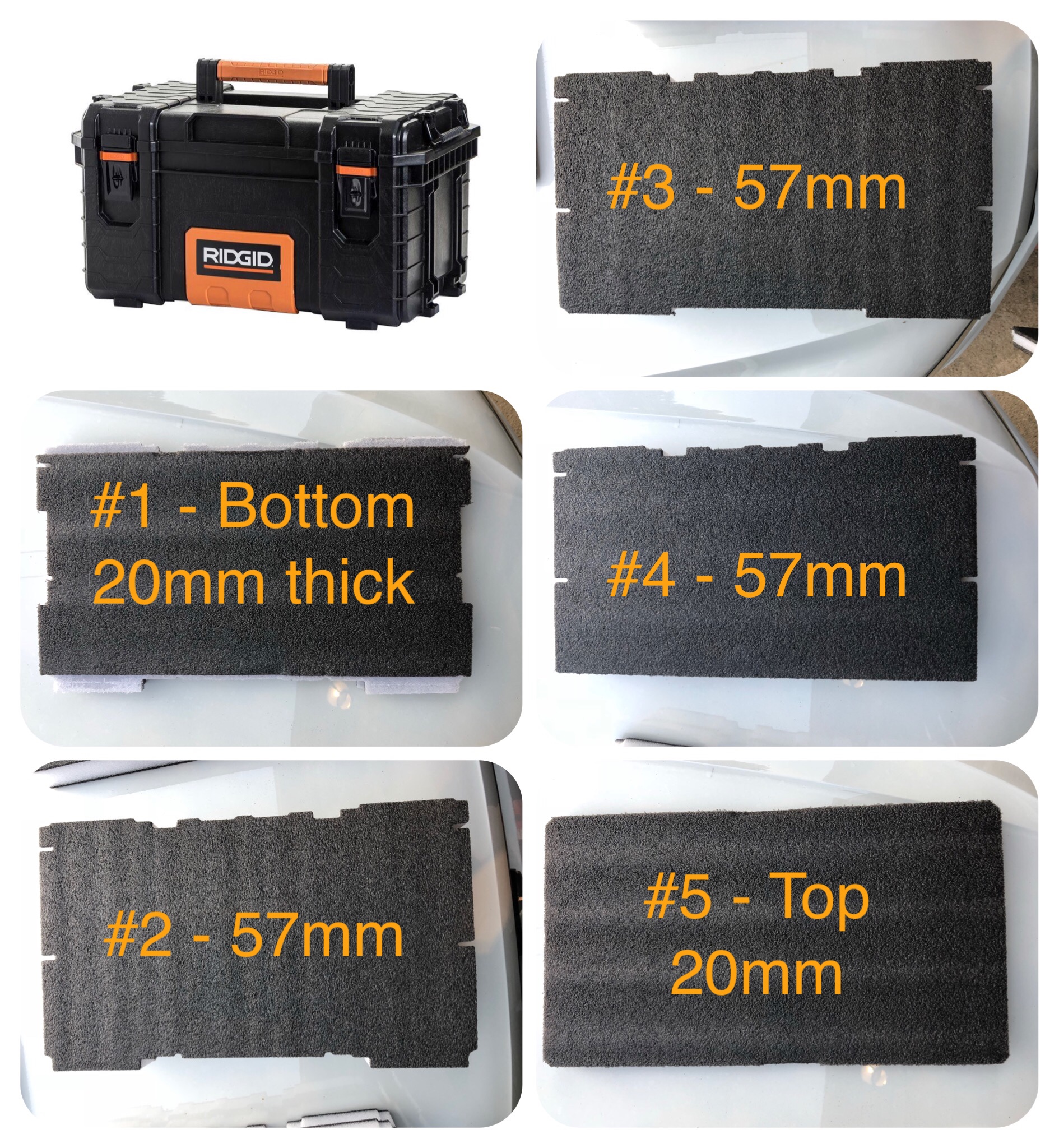 These Foam inserts are 3D CNC cut to fit your Box precisely!

Easily mark out with our Long Nose Marker and cut out with the Kaizen knife:



Simply cut & peel the layers away for a perfect fit!




---
See the below video for instructions on how to cut it!
__________________________________________________________________________________________